Our Clients
We've worked with multiple industries and companies of all sizes. Our rich portfolio of industry leaders is a testament of our quality AI services.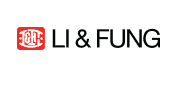 Currently
RETAIL
We created assortment planning models, customer segementation, human resources dashboards, hackathons, data science trainings for various retail clients, such as Li & Fung, A.S. Watson as well as luxury and travel retailers.
ELECTRONICS
We created an AI automated social listening tool for Lenovo to globally use NLP to understand customer pain points for each of their products, so that the right department can take necessary action.
FINANCE
We've built machine learning models for financial institutions to automate existing processes. This includes price prediction models, dashboards and automated contract generator.
GOVERNMENT
We have provided consulting services to Quasi-Government Agencies and to perform data science projects and prototypes after identifying needs and pain points.
PROPERTY
We've collaborated with multinational property developers on customer segemntation, shopping mall data visualization, data analysis and more.
INSURANCE
We've worked with some of the largest insurance firms, such as AIA and AXA, on delivering Agile and Design Thinking trainings and organizing hackathons.
We've also worked with other industries and companies of all sizes on various projects. We believe in tailored AI solutions as everyone's AI journey is different. Contact us to start building your AI ecosystem now!