Hong Kong On-chain Analytics Services
What is on-chain analytics?
On-chain analytics is a field where data scientists/ data analysts analyzes blockchain in order to find insights on the blockchain. With the increased utilization rate of blockchain by various institutions, the need for on-chain analytics is also on the rise. Most blockchain supports opensource and have APIs available for data scientists to analyze them. This provided a more transparent view for data scientists to look at the data contrary to traditional financial data. Further transactions via wallets can be traced giving way to increased understanding of different wallets and finding insights.
Blockchain data is big data that is difficult to analyze manually. The size of Bitcoin's blockchain is more than 350 gigabytes which requires big data tools. Finding alphas or specific wallets are very difficult without using programming or visualizations.
What are some use case of on-chain analytics?
Some use cases of on-chain analytics include crypto prediction, anti-money laundering (AML) and anomaly detection. As more money is being pumped into crypto currency, on-chain analytics can be used to find signals to figure out if certain crypto will rise or fall. Metrics can also be created to analyze when is the right time to buy or sell.
Another example is finding certain wallets that is owned by hedge funds so as to follow how they buy and sell crypto. Bots can then be created to alert users when transactions happen or to automatically copy what hedge funds does. Other signals can also be created using programming or other tools.
AML and anomaly detection is another use case of on-chain analytics. As wallets are transparent on-chain, by analyzing transactions, suspicious transactions can be identified and flagged. Usage of machine learning, clustering and other methods further boost the efficiency of such detection and analysis.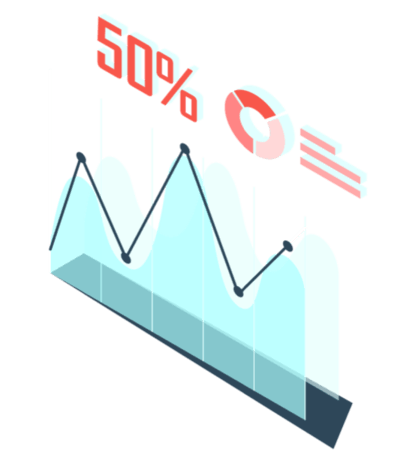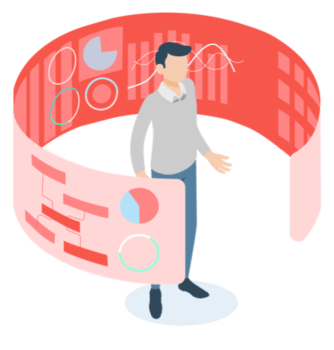 What is the relationship between on-chain analytics and data science?
Each company's pain point is different. Corporations may have the luxury of having a large amount of data, yet, in a lot of cases those data may not be clean. On the other hand, smaller companies may have cleaner data but they do not have a lot of data they can play with.
Understanding that not all companies' data is ready or sufficient for creating data solutions, ThinkCol has helped various clients to create solutions involving Natural Language Processing (NLP) and computer vision. Some NLP solutions include sentiment analysis and information extraction while computer vision solutions involve people counting and monitoring customer behavior. In these projects, we were able to leverage data to gather insightful analysis.
Aside from this, some common data solutions that we have worked with clients are: data visualization and data cleaning. Data visualization is an easy way for us to visualize the data at hand, uncover any interesting insights and understand whether there are faulty items. Contact us at info@thinkcol.com, so that we can make your data dreams come true!
Are you doing anything with NFTs?
Our blockchain arm also runs a market-making service on NFT items. Aiming to have access to Magic Eden's API, we aim to provide liquidity on Solana base NFTs and increase overall volume for projects as well as maintain floor price support. Our bot will also remove price discrepancies between different exchanges.
What are some onchain solutions that ThinkCol can help with?
As an AI consultancy, data science is an indispensable part of ThinkCol's work. Over the years, we have created dashboards, cleaned data, labelled data, led data exploration and data science projects for multinational corporations, industry powerhouses and governmental organizations.
ThinkCol has our own team of data scientists, project managers, UI/UX designers who have continuously helped myriad clients achieve their data and AI goals. We are capable in handling data solutions and would love to work with you. Contact us at info@thinkcol.com to get in touch. We'll get back to you as soon as possible.